Artist talk with Emma Bowkett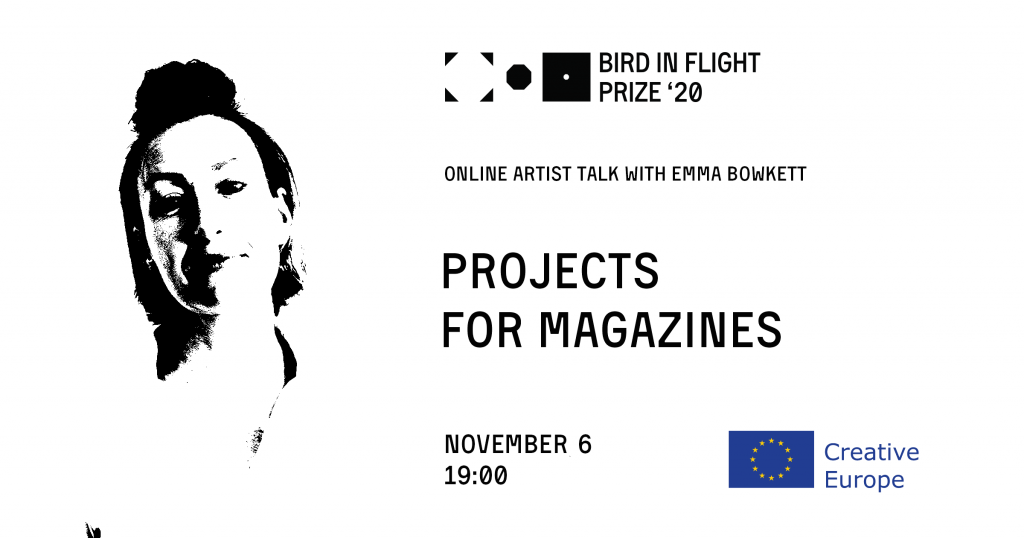 Emma Bowkett will shed some light on an editor's expectations from a photographer as a part of Bird in Flight Prize '20 lecture course on November 6th.

Emma Bowkett
Director of Photography at Financial Times FT Weekend Magazine, curator from the UK. A visiting university lecturer at the University of the Arts London (LCC). Regularly participates at international portfolio reviews, festivals, art fairs, and awards, including Unseen, Foam Paul Huf, and the Kraszner-Krausz Foundation Book Award. Has been a Master at both Foam and Fabrica Masterclasses and is part of Magnum Photos Professional Practice, which supports young and emerging photographers.
Talk's subjects:

— Challenges of working on projects for magazines: a photo editor's perspective
— Reaching out to beginning and established artists
— New projects: how and where to find them
The artist talk took place on November 6.
Bird in Flight Prize '20 lecture course is powered by "Creative Europe" in Ukraine.