Artist talk with Arianna Rinaldo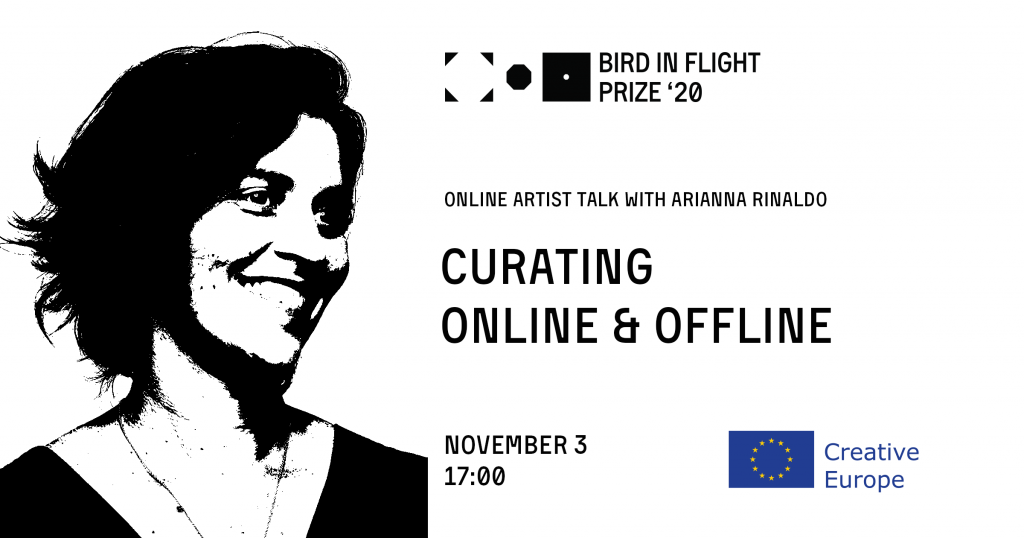 Arianna Rinaldo will share her experience in analogue and digital photography. We'll talk about working with Magnum, photo festivals, online mentorship and about building a career.

Arianna Rinaldo is A professional working with photography, interested in contemporary documentary and original storytelling. Worked as Archive Director at Magnum Photos, NY; picture editor for Colors Magazine in Italy and the director of OjodePez, the documentary photo magazine published in Spain. Artistic director of Cortona On The Move, the international festival of visual narrative and curator of photography for PhEST, a festival on contemporary photography and art.
Talk's subjects:

— Analogue and digital aspects of working photography
— Active online and offline involvement as a mentor, judge, speaker, editor and educator
— Soft skills and career
The artist talk took place on November 3.
Bird in Flight Prize '20 lecture course is powered by "Creative Europe" in Ukraine.