Artist talk with Agnieszka Olszewska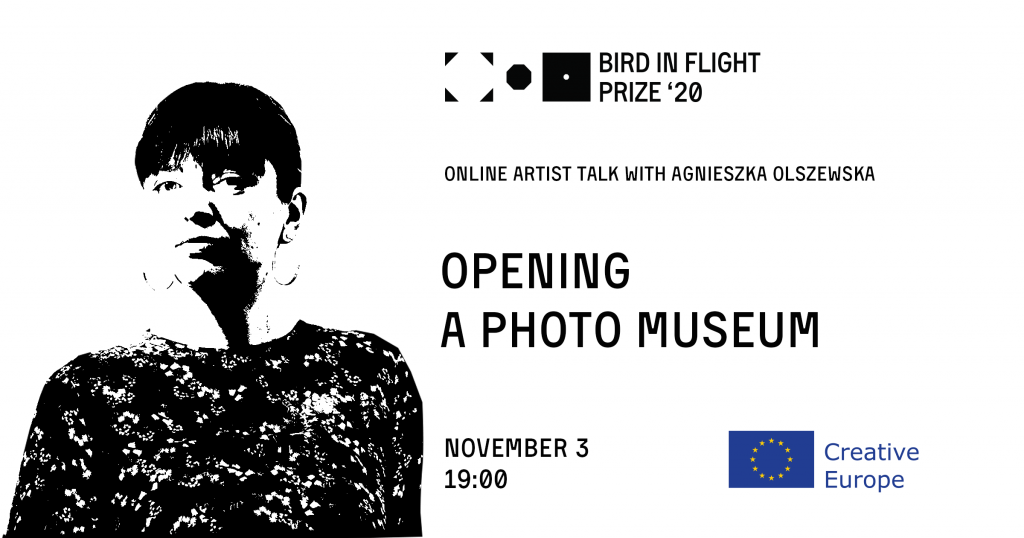 On November 3rd, we'll talk with Agnieszka Olszewska about the objectives of photo museums and the differences between curating a festival and curating a museum. Agnieszka will relate difficulties she experienced while opening the museum in Krakow and the issues she faces in the course of her work.

Agnieszka Olszewska
Head of the Dissemination Department of the Museum of Photography in Krakow [Poland]. Had been a director of Krakow Photomonth Festival for five years and was the President of the Board of Foundation for Visual Arts, a non-profit arts organization dedicated to the promotion and dissemination of the visual arts in Poland, with an emphasis on photography.
Talk's subjects:

— The purpose of a modern photo museum
— Activity management and financing
— Strategy of work with artists
— What are common things in the work of Polish and Ukrainian curators
The artist talk took place on November 3. 
Bird in Flight Prize '20 lecture course is powered by "Creative Europe" in Ukraine.